Orchestral Conducting Masterclass.
14 - 19 May 2023 , Olomouc, Czech Republic
Maestro Alim Shakh & the Moravian Philharmonic Orchestra
Program:
Weber: Oberon, Overture
Beethoven: Symphony. No. 1
Debussy: Prelude to the Afternoon of a Faun
Tchaikovsky: Symphony No. 6
The last Active Participant's spot is available!
Use Online application form:
Active participant's fee from € 1300
Semi-active participant's fee is € 600
Daily Visitors' fee is € 40 passive participation
Link:
https://conductingmasterclasses.eu/masterclasses-for-conductors.php
Language
: English, German. No age limit. The large symphony orchestra - 60 musicians.
Each Active participant will be entitled to:
• 90 minutes of podium time conducting the Moravian Philharmonic Orchestra
• 60 minutes of podium time in four hand piano sessions
• each Active participant will conduct a Dress rehearsal and the Final cоnсert
• attending all meetings, classes and rehearsals
Location:
The course will take place in Prague, Czech Republic.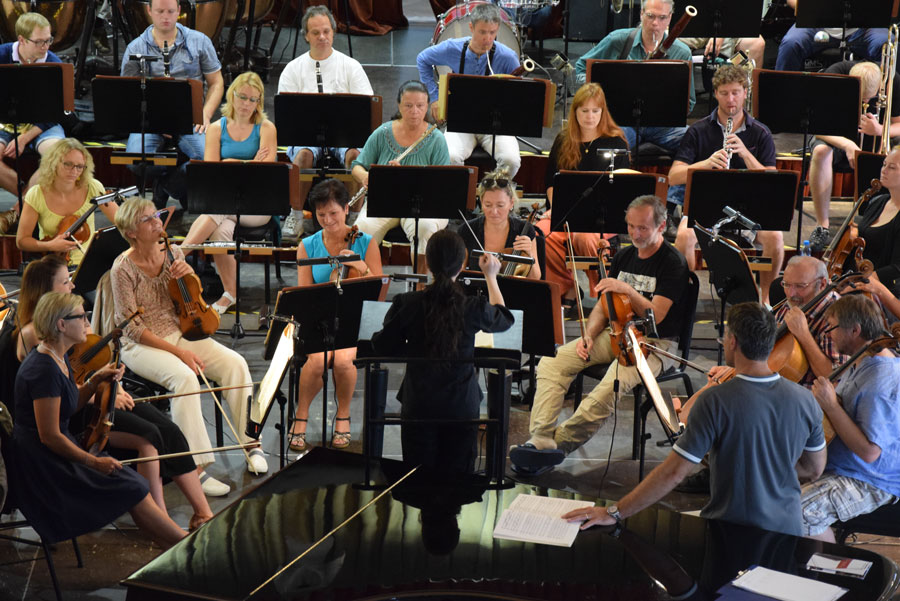 Tips and suggestions about applying and
preparing for conducting competitions
.
Learn useful skills for the Conducting competition and jobs.